A Grand Opening Ceremony of Year 2017
In the afternoon of September 15th, a grand opening ceremony of year 2017 was held in the indoor stadium to welcome the arrival of 3260 fresh students.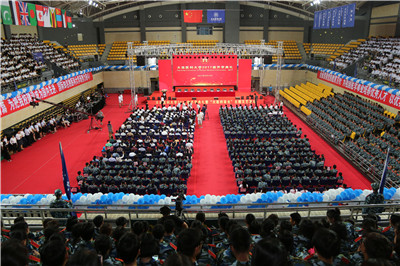 At the opening ceremony, President Wang Zushen delivered a speech entitled "Meet Dalian Medical University". On this occasion of the 70th anniversary of the founding of DMU, President Wang sent a deep message to all freshmen and told them to stand in the ferry of memory to meet the history and culture of DMU, and never forget your original intention; stand on the shoulders of predecessors to meet the spirit and character of DMU, and be committed to the cultural and spiritual inheritance; stand on the track of dream to meet a better yourself with high aspirations; and stand in the forefront of this era to meet the development and future of DMU with pioneering and innovative spirits.
In addition, representatives of freshmen, seniors, alumni and teachers respectively delivered a speech to express their feelings. And then, all fresh students made a vow of "Medical Students' Declaration". After the ceremony, teachers and students watched the artistic performance themed "The Glory of DMU".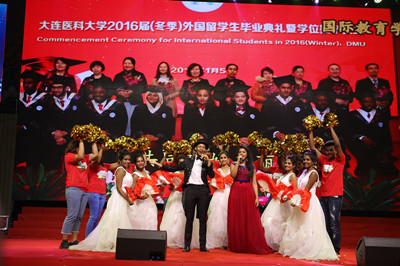 This opening ceremony was attended by nearly 4,000 people, including school leaders, teachers and all fresh students of year 2017.