A Delegation of Professors from Okayama University Paid a Visit
From March 15th to 16th, eight professors from the School of Oral Medicine and Pharmacy and the School of Health Care, Okayama University in Japan, visited our university to interview students of the O-necus Project, 2018 (the scientific research exchange program for first year postgraduates), through a special studying-abroad seminar.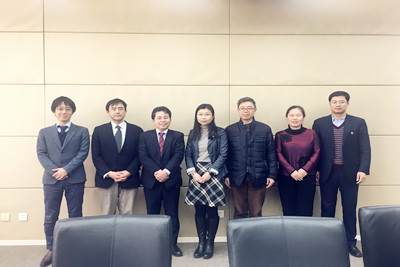 The "O-necus Project" started in 2007, with nearly 50 students from us having been admitted for the exchange, and many of them continued for a Ph.D. degree in Japan. This time, Lu Zhichao and Zhou Yu, our students of this exchange program who are studying in Japan, together with Prof. Hideki Matsui and teaching assistant Takahashi Hyun from Okayama University, introduced the O-necus project, and also answered the questions of on-site students about school application, interview, and daily life issues during the free discussion session.